Solar and other distributed generation
Do you have solar panels, a small wind turbine or a mini-hydro system that you would like to connect to our network? We'd love to help.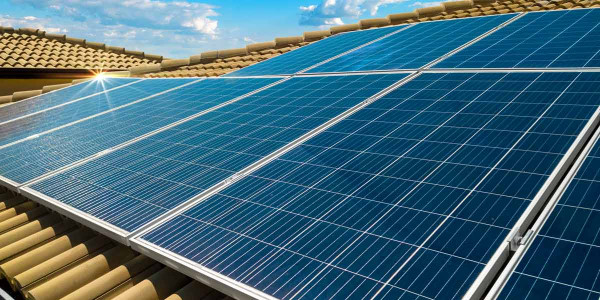 Distributed generation is equipment used to generate electricity which is capable of supplying electricity back into our network.
If you have any queries about distributed generation please call us on 03 433 0065 or email service@networkwaitaki.co.nz
Application process
Complete our online application form and we'll be in touch to guide you through the process:
Apply for Distributed Generation Connection
The following documents relate to the connection and operation of distributed generation:
For connecting Distributed Generation less than 10kW:
Small scale generation connection standard
For connecting Distributed Generation more than 10kW:
Please contact us to discuss further.
Regulated terms (our standard connection contract):
Regulated terms for connection of distributed generation
List of approved inverters
The list of inverters approved for use on our electricity network can be found here:
If you have an inverter not listed here, you will need to provide a Certificate of Conformity / Suitability confirming compliance with AS/NZS4777.2:2020.
We also recommend reviewing the Gen Less Solar tool which is supported by the Energy Efficiency and Conservation Authority (EECA): Gen Less Solar tool
Congestion management
We need to know the maximum export power of any Distributed Generation connection in order to manage network congestion.
There are no specific locations or parts of our low voltage network currently known to be, or reasonably expected to become, subject to export congestion within the next 12 months:
Congestion Management Standard
Network approved inspectors
Please contact our Electrical Services team on 03 433 0065 for a list of Network Approved Inspectors who can inspect your generation before connection.
Application fees
Less than 10kW (streamlined process*) - $115
Less than 10kW - $230
More than 10kW but less than 100kW in total - $500
100kW or above in total, but less than 1MW - $1,115
1MW and above - $5,750
*streamlined process may be used when inverter is compliant with AS/NZS 4777.2:2020 and meets the requirements in our small scale generation connection standard.
Testing and inspection fee
Less than 10kW - $60
Above 10kW but less than 100kW in total - $138
100kW and above - $1,380
Statutory, regulatory and safety requirements
Distributed generation must meet all relevant statutory and regulatory requirements and comply with all applicable safety standards. If you connect distributed generation to our network, safety equipment and procedures must be put in place to ensure safe interaction between your distributed generator and our network.
All inverter-based Distributed Generation must comply with standard AS/NZS 4777.1:2016 (installation requirements), which specifies the electrical and safety installation requirements for grid connected systems, and standard AS/NZS 4777.2:2020 (inverter requirements) which specifies set-points and limits, provisions for demand response and power quality response modes, electrical safety requirements and requirements for multiple mode inverter operation.
The Electricity Authority's Regulated Terms from the Electricity Industry Participation Code Part 6.2 also apply. You can find out more on the Electricity Authority's website.
All installations must also comply with the Electrical (Safety) Regulations published on the WorkSafe website.