Sponsorship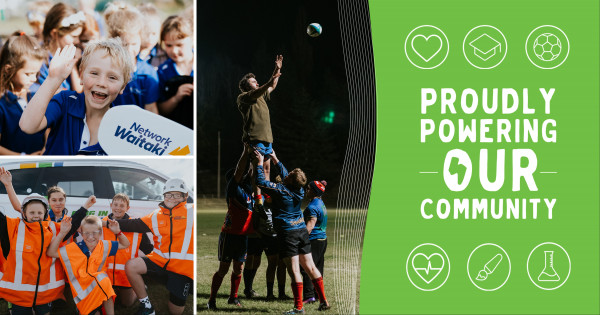 In addition to providing a safe, reliable and efficient network that powers homes and businesses, we are also dedicated to supporting initiatives that make a difference to our community. 'Giving back' is an ideal way for us to celebrate and assist with the wellbeing, growth and development of our region.
Every year Network Waitaki invests in our local community through a wide range of projects, programmes or activities ranging from community health care, maintenance or upgrading of sport facilities through to the greater involvement of those with disabilities, the arts and education.
The Network Waitaki 2024 Sponsorship Programme will be open from 5th February 2024 with the application forms available to download from this page.